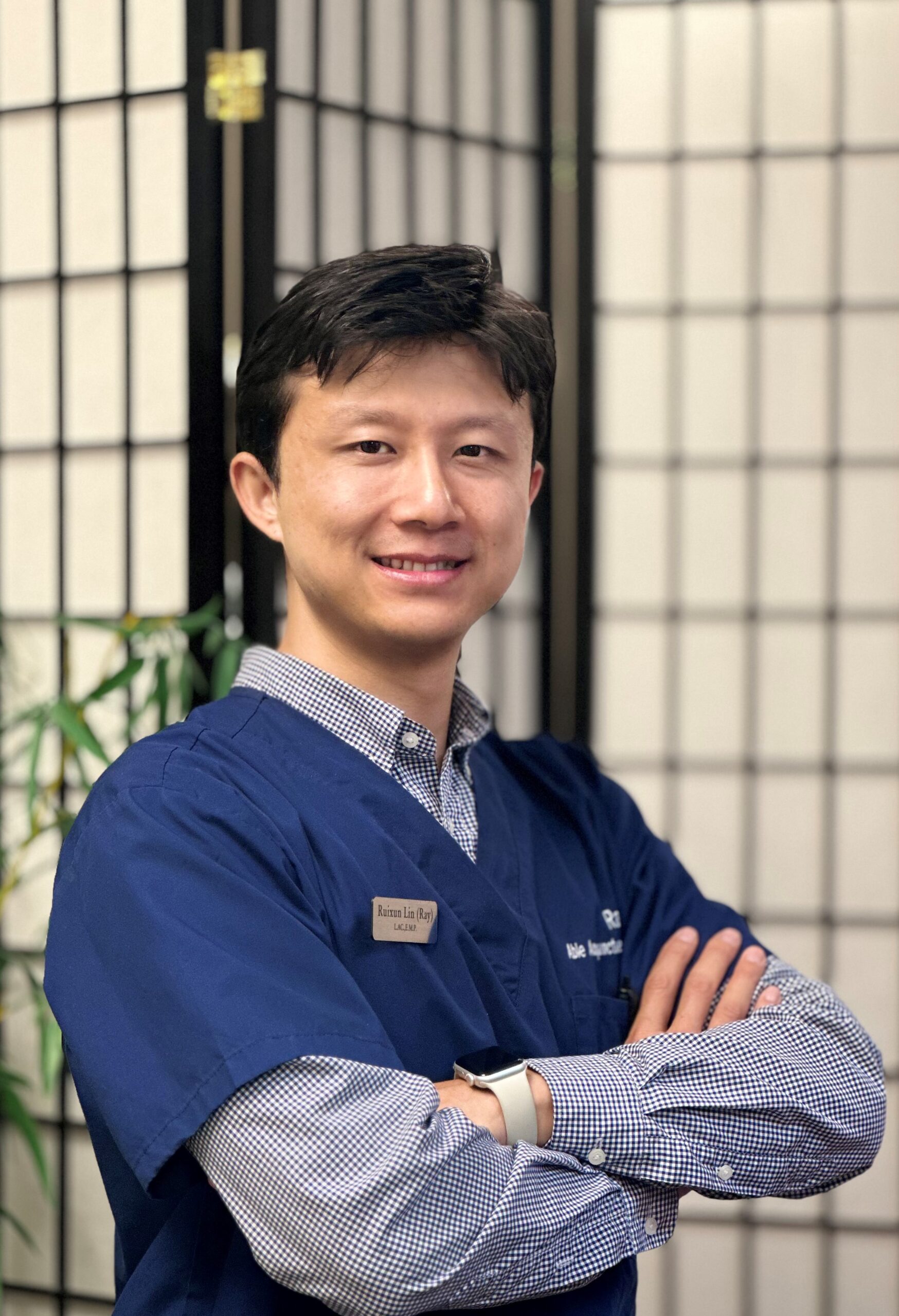 Ray Lin is a licensed acupuncturist in the state of Washington as well as a NCCAOM board-certified diplomat. Ray graduated from Shanghai University of Traditional Chinese Medicine and received his bachelor's degree in Medicine in Acupuncture and Tui-Na (Chinese-style massage). During his study in China, Ray was selected as the representative to visit New York Traditional Chinese Medicine to strengthen the bond for the future of Oriental Medicine.
During his intensive five years of studying in China, Ray practiced under physicians in several top integrated hospitals in modern Western Medicine departments with a combination of traditional Chinese Medicine departments and completed a one-year clinical training with more than 2000+ clinical hours. Ray has treated and studied numerous conditions, including musculoskeletal pain disorders, sleep disorders, gynecology disorders, stroke rehabilitation, gastrointestinal disorders, upper respiratory disorders, emotional-related issues, urogenital conditions, chronic fatigue, circulatory, and other stress-related problems.
Ray believes the integration of modern Western medicine methodology combined with traditional Chinese methodology, where he uses acupuncture, herbal supplements, cupping, and Tui-Na, Gua-Sha (Scrapping), to design specific treatment plans for each patient helps achieve balanced wellness for his patients. Additionally, Ray has the benefit of being mentored by his mother, Lee Huang, who is the founder of Able Acupuncture Clinic with more than 35 + years of experience in the healthcare field.
His road to searching for the experience of traditional Chinese medicine all started after he received acupuncture treatment from his mother at Able Acupuncture Clinic for an unknown cause of chronic diarrhea. The successful treatment process sparked Ray's interest in studying oriental medicine, which led him to his journey of oriental medicine and acupuncture education in China.
Ray: "My passion and purpose in life are helping those around me who are in need, and I share deep compassion with people who are suffering. I am honored and blessed to be a part of the healthcare system and provide care for my community."